What does a fully eco-friendly outfit look like?
The truth is: better than you'd think!
While most of us – even here at Eluxe – incorporate a few 'green' items into our overall look, it is indeed possible to create an entire wardrobe based solely on sustainable clothing, and this wonderful shoot by photographer Tina Kaupert proves this beyond a doubt.
Stylist  Irmela Schwengler did a wonderful job of sourcing everyday denim looks from some of Europe's top sustainable stores. Even the makeup is free of nasty, harmful chemicals!
For example, Nudie Jeans is well known for its use of 100% pure organic cotton and safe dyes, and also often upcycles denim into its products. Clothing company Freitag uses  materials created from  the bast fibers hemp and flax as well as Modal, all of which is grown in Europe, reducing its CO2 footprint, and none of which require excessive amounts of water to grow (unlike cotton). Compared to the production processes of more common textiles, the journey from fiber to finished product is just a short trip for Freitag's fabrics (called F-ABRIC) since all of the production stages take place within a 2500-kilometer radius of their factory in Zurich.
And then there's the aptly named Good Society, which bases its green credentials on heavily reduced water and chemical dye usage in its Italian made products. Even accessories brand Macarons is conscious of their environmental footprint, using only organic fabric.
The bottom line? Companies with a triple bottom line make amazing fashion!
Aliceband Flower used as Tie:
Macarons
Blouse:
Freitag
Pullover:
Wunderwerk
Jeans:
Goodsociety
Glasses: Willems Eyewear
Coat:
Wunderwerk
Blouse:
Wunderwerk
Jeans:
Goodsociety
Pumps: Stylists Own
Glasses: Willems Eyewear
Jeansjacket:
Goodsociety
Collar:
Macarons
Jeans:
Wunderwerk
Glasses: Willems Eyewear
Dress:
Freitag
Collar + Belt + Tights + Pumps: Stylists Own
Blouse:
Wunderwerk
Pullover:
Nudie Jeans
Jeans:
Freitag
Socks: Stylists Own
Pumps: Customized by Stylist
Glasses: Willems Eyewear
Dress:  Freitag
Collar: Stylists Own
Team Credits: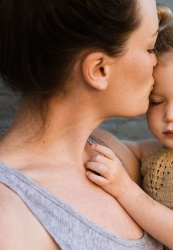 Latest posts by Diane Small
(see all)
This site uses affiliate links with brands we trust, and if you make a purchase using a link, we may receive a commission.
Did you enjoy this post? Want to show your gratitude? Please support us on Patreon!