By Diane Small
The Mughal Emperors of India were well known for their love of beauty and intricately decorated objects and jewellery: turban jewels as large as golf balls, jade-hilted daggers that were more jewellery than weapon; boxes used to store everyday goods that were so artistic, they could be mistaken for treasure  boxes are just a few common goods you would see in a Mughal palace–or, if you're lucky, you can see these today at the Victoria and Albert Museum in London.
A spectacular exhibition drawing on the collection of one (very lucky!) man, Shiekh Hamad al Thani, presents around 100 spectacular objects from or inspired by the jewellery traditions of the Indian subcontinent. Some highlights are magnificent precious stones of the kind collected by Mughal Emperors in the 17th century and exquisite objects used in royal ceremonies.
Specific  objects on display include an Indian turban jewel made for the Maharaja of Nawanagar set with large diamonds; magnificent unmounted precious stones including a Golconda diamond given to Queen Charlotte by the Nawab of Arcot, South India in 1767; Mughal jades such as a jade-hilted  dagger that belonged to the 17th-century emperor Shah Jahan (who built the Taj Mahal); pieces from the collections of the Nizams of Hyderabad who possessed legendary wealth; and renowned jewels from the early 20th century by Cartier.
Mughal rule has had a lasting influence on the arts and aesthetics of the subcontinent. Originally from Central Asia, these Muslim emperors were heavily influenced  by Iranian culture and Persian literature and even spoke the Persian language in their courts , but they also borrowed courtly conventions from Hindu traditions. Ruling from the late 16th to the 19th centuries, they expressed their wealth and power through exquisitely  bejewelled objects.
But not all the items on display at the V&A's exhibition are from  the Mughal empire – some of the most distinctive  objects belonged to other leaders, such as Tipu Sultan of Mysore, who used  tiger motifs to represent his sovereignty and Muslim faith. Tipu Sultan's resistance to the British invasion of his empire led to his defeat and death in 1799. The East India Company army then looted his capital and seized his treasury, destroying his legendary gold throne in the process. Only a  few  jewelled tiger-head finials and a jewelled bird from its canopy survived the attack and were brought to Queen Victoria as booty. The latter is currently on loan to the exhibition by  Queen Elizabeth.
In fact, what's most intriguing about  this antique jewellery exhibition isn't just the awe-inspiring  objects, but the fascinating histories behind them. It's part of the V&A's India Festival, a series of exhibitions, activities and events to coincide with the 25th anniversary of the Nehru Gallery of Indian Art at the V&A. The show is also an education on the global influence of Indian jewellery styles and techniques, which heavily impacted key European houses from the early 20th century up to the present day.
The owner of the collection, Sheikh Hamad bin Abdullah Al Thani states: "The jewelled arts of India have fascinated me from an early age and I have been fortunate to be able to assemble a meaningful collection that spans from  the Mughal period to the present day. I am very much looking forward to seeing the collection exhibited at the V&A."
And so are we!
Treasures from India: The Al Thani Collection at the V&A is sponsored by Wartski, a family business specialising in goldsmithery.  For tickets or more information, please click here.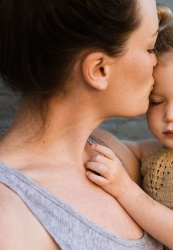 Latest posts by Diane Small
(see all)
This site uses affiliate links with brands we trust, and if you make a purchase using a link, we may receive a commission.
Did you enjoy this post? Want to show your gratitude? Please support us on Patreon!