By Diane Small
Deep in the heart of Paris's eternally chic St Germain de Pres lies a little known jewellery studio/gallery, the Galerie Cipango.
Run by Sylvie Tissot Schneider and Christophe Tissot, their  creations made from bone, stone, shell, repurposed brass and recycled gold reflect the raw beauty of the natural world from which they are inspired.
"Christophe is an artist. A sculptor, really, and he finds so much inspiration in nature," says Sylvie. "He uses real tree bark and leaves as his  moulds to construct golden jewellery that takes on every vein, imperfection and natural pore of the living plant."
Indeed, art is a theme that is very close to the hearts of the pair, who work in conjuction with other artisans too, notably French artist and sculptor Nisa Chevenemont, whose gold plated, repurposed bronze pieces that depict small human sculptures linked together remind us that we are all interconnected.
The Cipango Gallery particularly loves to use objects found in nature: Sylvie is fond of  searching for lovely  stones and shells, for example, which she says "are all just as beautiful as any mined material". In addition to gold, Cipango also uses recycled bronze in their work, giving these pieces an ethnic, almost primitive feeling.
Despite their natural origins, these pieces don't come cheap: prices start at around 800 Euro and go up from there. But of course, like any good work of art, you could consider a purchase here a great investment.
For more information, please click here.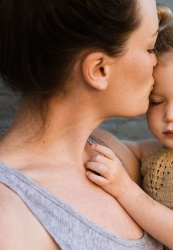 Latest posts by Diane Small
(see all)
This site uses affiliate links with brands we trust, and if you make a purchase using a link, we may receive a commission.
Did you enjoy this post? Want to show your gratitude? Please support us on Patreon!