By Diane Small
When I think of Gucci, I think of a few things: oversized sunglasses, bamboo bag handles, red and green stripes, interlocking Gs…and fur. But luckily, that's about to change.
Just recently, the global fashion house announced it will no longer use animal fur, beginning with its spring summer 2018 collection. Gucci's President & CEO Marco Bizzarri made the announcement during the 2017 Kering Talk at The London College of Fashion.
So, what prompted the iconic Italian brand to make such a sustainable decision? Apparently, it's the result of a long and deep relationship with the Humane Society of the United States and LAV–members of  the international Fur Free Alliance, a coalition  of more than 40 animal protection organizations working together to end the fur trade.
According to Bizzarri:  "Being socially responsible is one of Gucci's core values, and we will continue to strive to do better for the environment and animals.  With the help of HSUS and LAV, Gucci is excited to take this next step and hopes it will help inspire innovation and raise awareness, changing the luxury fashion industry for the better."
This is seriously great news not only for fashionistas, but for all the minks, coyotes, raccoon dogs, foxes, rabbits and all other beasties that were being raised or caught for the vanity of fashion. In addition, Gucci will stop using karakul – otherwise known as Swakara, Persian lamb or astrakhan –   which is basically that tight, curly haired textile that comes from… lamb fetuses!
Gucci isn't alone in its recent shunning of fur – Armani, HUGO BOSS, and Stella McCartney are just a few of the big designers who have said no to killing animals for fashion, and shops like Selfridges, Yoox, and Net-a-Porter have stopped selling fur, too. All of these brands are now part of the international  Fur Free Retailer Program.
Kitty Block, President of Humane Society International, is hopeful that Gucci's move will influence other fashion houses: "Gucci going fur-free is a huge game-changer. For this Italian powerhouse to end the use of fur because of the cruelty involved will have a huge ripple effect throughout the world of  fashion. A staggering one hundred million animals a year still suffer for the  fur industry, but that can only be sustained for as long as designers continue to use fur. So we commend Gucci's compassionate decision, and for helping to ensure that the future of fashion is fur-free," she said.
We agree. Rather than trying to clone fur and call it sustainable as Miroslava Dumas is doing, for example, or creating faux fur from petrochemical products as many of the cheaper so called 'eco fur' brands are doing, we're hoping that Gucci will replace its fur lines with sustainable faux fur materials. It's a win-win for fashion animals of all kinds.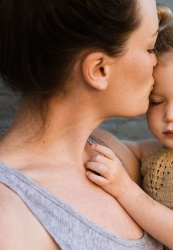 Latest posts by Diane Small
(see all)
This site uses affiliate links with brands we trust, and if you make a purchase using a link, we may receive a commission.
Did you enjoy this post? Want to show your gratitude? Please support us on Patreon!