By Diane Small
Summer in the French Riviera is legendary. From American writer F Scott Fitzgerald (who not only summered there, but based one of his most acclaimed novels there) to iconic artists like Picasso and Cocteau, many great minds have found inspiration from the dazzling light and dancing flora of the place.
Fine jewellers have also taken inspiration from the natural beauty of  the South of France, which today is inhabited mainly by well heeled Russian, Arab and European tourists–all of whom would certainly delight in wearing any of these 3 Ethical Fine Jewellery Lines inspired by the beauty of the French Riviera.
1. Chopard's  Palm Verte Collection
Inspired by the classic palm frond flora of the coveted Palme d'Or awarded in Cannes,  Chopard has recently launched a jewellery line constructed from 18 karat ethical gold. The Palme Verte collection boasts a lush version of the leafy symbol that not only makes  reference to the coat of arms of the city of Cannes, but represents the trophy awarded to film professionals at the most iconic movie awards ceremony in the world.
Inspired by the azure blues of the sea and coloured flower petals dancing in the warm breeze,  Faberge High Jewellery has created this Summer In Provence collection with the assistance of the ethical gem company, Gemfields. Comprised of timepieces, earrings, necklaces and cocktail rings,  Faberge has captured the blend of colours and happiness that characterise the south of France in summer.
TAG Heuer's sustainability policy goes far beyond its sponsorship of the world's first ever electric car race, the Formula E. The Swiss watchmaker has taken the advice of none less than Leonardo DiCaprio and renovated the roofs of 4 of its factories with  solar panels, to greatly reduce its energy consumption. TAG Heuer also donated some of the profits from the Aquaracer 500M watch, which DiCaprio co-designed in order to raise money for the Natural Resources Defense Council and Green Cross International, two of the most effective environmental organisations in the world.
All of TAG Heuer's products–including their Monaco watch, inspired by the excitement of this tiny pearl of the Riviera–are sourced from transparent suppliers throughout the production chain, including every element of their classic Monaco wristwatches, and since DiCaprio became a brand Ambassador in 2009, the watch brand has been going greener than ever:  "TAG Heuer is a company that gets it", declared DiCaprio in a speech in Basel earlier this year. "Because TAG Heuer understands that they have a corporate mission, but also a global mission, a mission that is bigger than all of us", he said.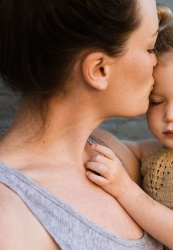 Latest posts by Diane Small
(see all)
This site uses affiliate links with brands we trust, and if you make a purchase using a link, we may receive a commission.
Did you enjoy this post? Want to show your gratitude? Please support us on Patreon!