By Diane Small
Some see pull tabs as waste; others as a useful tool. But Bottletop co-founders  Oliver Wayman and Cameron Saul perceive something completely different: potentially gorgeous sustainable fashion materials.
The designing duo were inspired by Paco Rabanne's chainmail styles from the 1960s, and realised similar crafting techniques could be used to create chic handbags and other fashion accessories. And so Bottletop fashion was born.
For the longest time, you could only buy their bags at pop up shops or in online shops like Maison de Mode or Net a Porter. But now, the label has launched a zero-waste flagship store on London's Regent Street that demonstrates an unrivalled approach to store design.
The store, found at 84 Regent Street, features a jaw droppingly futuristic feeling, which resulted from a collaboration with partners like the robotics firm Kuka and Krause Architects. Together, they've assembled the world's first store ever to have major elements 3D-printed by robots using upcycled plastic – and those robots are staying in-store during the opening weeks to help customers understand just what has gone into its incredible creation.
For example, over 2,700 aluminium cans were individually suspended in the space over a 10-day build; the shelving was wrapped in certified zero deforestation leather; the flooring is derived from upcycled rubber tyres, and consoles were wrapped in re-purposed sheet aluminium. The shop wonderfully demonstrates how high technology and handcrafted materials can work together in harmony.
The overall design aims to allow customers to feel as though they're truly entering a whole new world, and the interior look was inspired by the sculpture of a can minus the ring-pull created by Turner Prize-winning artist Rachel Whiteread for the brand.
As well as being blown away visually, the customer's experience is further enhanced through other senses, too, thanks to a bespoke scent from perfumer Timothy Han, and a series of custom-made playlists featuring artists like Carl Barat from the Libertines, Gruff Rhys and Matt Helders of the Arctic Monkeys, all produced by Mario C.
In case you're not familiar with Bottletop, this ethical fashion brand was initially a product collaboration with British bag brand Mulberry in 2002, with the goal of supporting artisans in the developing world to create sustainably sourced fashion. But it has since taken on a life of its own and built up a huge celebrity following including Jessica Alba, Claire Danes and Livia Firth.
The brand isn't just sustainable; it's socially ethical, too, thanks to its Bottletop Foundation. This NGO uses contemporary art and music to raise funds and awareness for education projects that tackle delicate teenage health issues such as HIV/AIDS, drug abuse and teenage pregnancy in Malawi, Mozambique, Rwanda, Brazil and the UK.
The accessories brand has been a firm favourite with Eluxe since its inception. We're enthralled not only by its philosophy, but also the high quality of its stylish and beautifully lightweight bags, belts, clutches, wallets and even knit leggings. If you've never seen Bottletop's pieces yourself, now's your chance!
All images: Bottletop, Bottletop website and Bottletop Facebook. For more information, please click here.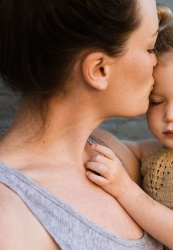 Latest posts by Diane Small
(see all)
This site uses affiliate links with brands we trust, and if you make a purchase using a link, we may receive a commission.
Did you enjoy this post? Want to show your gratitude? Please support us on Patreon!