Last Updated on
By Diane Small
Based in Toronto, designer Sonja den Elzen conceptualises her creations through unifying sustainable fabrics, organic textures, collaborative graphics, and sculpting these elements around the form of the human body. Having shown in New York Fashion Week in 2010, Sonja's label, Thieves, was subsequently listed on Forbes.com as being one of the world's Top 10 eco-fashion brands.
Sonja's brand name comes from the idea of 'stealing back that which was taken' from nature, and she aims to do this by using  sustainable fabrics such as hemp blends, peace silks, organic wools, organic cottons, lyocell, vegetable tanned leather, recycled materials, organic linen, bamboo, and soy in her creations. All pieces are conceived and assembled locally.
Thieves design is characterised by the subtle asymmetry of form, detail and colour that we find in all living things, combined with clean lines and classic cuts, to result in a classic urban aesthetic.
The brand made its big debut when it participated in Toronto's first Green Living show.  Sonja then went on to show Thieves in Fashion Takes Action, during Toronto's Fashion Week, and then in the same year, she presented a show at Seattle Fashion Week. Word of her label spread, and by 2010 Forbes.com had listed Thieves as one of the Top 10 Most Chic Eco fashion brands in the world.
Sonja's strong sense of ethics, delicately asymmetric designs and continuous exploration of sustainable materials all ensure that Thief will be stealing the eco-chic limelight for some time to come.
For more information, please click  here.  [m-vslider id="46″]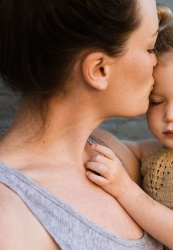 Latest posts by Diane Small
(see all)
This site uses affiliate links with brands we trust, and if you make a purchase using a link, we may receive a commission.
Did you enjoy this post? Want to show your gratitude? Please support us on Patreon!