Looking to rent designer clothes for big events and parties? Look no further!
By Diane Small
Each year is peppered with big, exciting events. Spring is all about the weddings; winter is full of holiday parties and New Year's Eve bashes, and then there are always the unexpected invitations to premieres and red carpet events that pop up when you least expect it.
Of course, the main issue in such cases is always: what to wear? You may have a stunning frock or two in your closet, but surely once worn, people will remember it. And unless you're attending an event with a completely new crowd of people, chances are you'll want to dazzle in something different.
But what's the point of having a huge Kardashian-sized closet full of clothing you'll probably wear only once? It's bad for the planet, and your pocketbook too.
Renting high-end clothes is one way to access sartorial sumptuousness without the ridiculousness of buying new, expensive dresses, shoes and bags every time you get invited to something special.
The clothes arrive in pristine condition and usually in several sizes to ensure the best fit for your big night out – and cost a wee fraction of what you'd normally pay for something fresh off the runway.
Here are some of the best places we know of to rent designer clothes for your next big event.
10 Places To Rent A Designer Wardrobe
Love big designer names? Michael Kors, Chanel, Louis Vuitton, Gucci, Kate Spade and Tory Burch are but a few of the labels you can borrow from Girl Meets Dress. You can order up to three pieces, rock them and return them.
And the best part? If you order something and don't wear it, you get a refund! Cool, right? That's one reason why it's one of our favourite places to rent designer clothes.
Rents to: UK
Prices: Start at £79
Brands: For Love And Lemons, Whistles, Jill Stewart and more
Got a major red carpet event, black tie wedding or huge party to attend? This is one of the best known places to rent designer clothes online.
Choose whatever catches your fancy,  schedule the delivery, and then you'll get a happy delivery of 2 sizes – choose which suits you best. After you wear it, send it back within 4-8 days. Alternatively, if you go to a lot of posh events, you can choose one of their different membership options, which allow you to rent from top designers, with new items coming in every month.
The best part? Rent the Runway carries a lot of sustainable brands, too!
Rents to: USA
Prices: Start at $20
Brands: Mara Hoffman, Reformation, Amur and more!
If you join Lending Luxury, you'll always be bang on trend: collections here are continuously updated to ensure you're wearing something ultra modern. Membership is free, and you may well find the couture dress of your dreams from their wide selection of stock.
Here's how it works: order your outfit, and wait for your selection to arrive within three days or less. Enjoy it for five, ten or fifteen full days before returning it via a USPS station. And if you fall in love with your dress? No worries! There's an option for you to buy it, too!
Rents to: USA
Prices: From $70
Brands: Nicole Miller, Junique, Zoey Grey and more
You don't need to be a bride-to-be to enjoy the services of this awesome online store! It works for bridesmaids and attendees of red-carpet galas, too.
Here, you'll find hundreds of stunning formal gowns that are guaranteed to turn heads. There are traditional wedding dresses, sure – but also Chinese wedding gowns, slinky evening wear, and unique gowns, like this one embroidered with poetry, below.
It works like this: add your favorite dresses to your cart and message the site with your planned wedding date. Also provide your sizing information so they can adjust your dress to fit perfectly.
Try the dresses on at the comfort of your own home, then confirm your selection of dresses, and repeat if you need to try on more.
After your rental, just fill in the provided shipping label, pack up the dress in the box you received and drop it off at your nearest UPS store.
Rents to: USA
Prices: Start at $100
Brands: Mainly ProNovias, but hundreds of styles
The girls at Rent Frock Repeat were frustrated – they realised a lot of the main fashion renters wouldn't send to Canada, where they lived. So they created their own subscription rental site!
Now, you can rent or choose to buy gorgeous designer clothing for all occasions, and set up a consultation with a styling expert via Skype to know which styles really suit you. You can also schedule your fitting in one of the nearby RFR showrooms – if you're Canadian, that is.
The way it works is this: RENT amazing pieces you choose, or have a stylist curate options for you. WEAR your items as often as you'd like and bask in the compliments. REPEAT the process by sending back your items and getting new items for the next month!
Rents to: Canada
Prices: From $129 a month for 4 pieces. You can swap 1 item a month, meaning you actually get to wear 5 items.
Brands: Pink Tartan, Diane Von Furstenberg, Rebecca Taylor and more
Need advice on shoes, accessories, hair and makeup? Something Borrowed can provide! Their goal is to ensure you're rocking your rental as best you can.
Here, in their brick-and-mortar locales, you'll find a huge selection of slinky, sexy gowns that are guaranteed to put the spotlight on you at big events.
This is how it works: book an appointment with one of their stylists to provide you with guidance and assistance to finding a dress. Once you've made your selection, you can secure it in store, via email or over the phone. Your dress can be booked months in advance if you pay a 50% deposit, to ensure that the dress is exclusively yours. Alternatively, you can also leave the store that very same day with your garment in hand. Live outside of the city? Postage is also available for those interstate or living in rural areas.
When you're done, just drop the dress off at SB's designated dry cleaners the next business day and that's it!
Rents to: Perth and Melbourne, Australia
Prices: From
Brands: Grace & Heart, Thurley, Lexi and others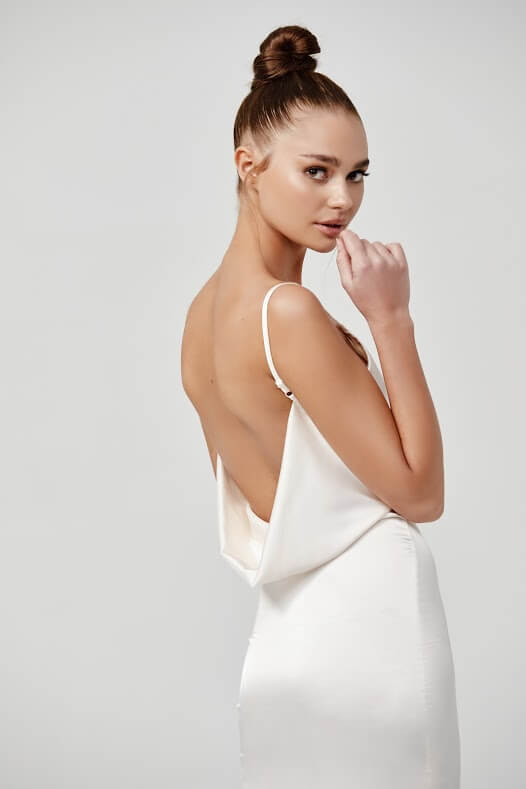 Looking for something really specific? Front Row's unique voting system allows you to vote for your favourite items, upon which their buying process is based. If you're looking for something specific, simply upload a photo and get ready to see it, love it, rent it! Oh, and buy it: one thing we love about this site is that they have sales where you can buy items, too!
Rental periods are typically five days. However, if you need longer, you can just ask. This catering to what the customer really wants and needs is one reason why Frontrow is one of our favourite places to rent designer clothes.
Rents to: London, UK
Prices: From £100
Brands: Chanel, Dolce & Gabbana, Gucci, Dior and more top designers
Image credits below: Frontrow and Chanel Resort 2021
This Texas based business is basically an app that allows users to both lend and borrow clothing. You can make money on clothes you already own, and save money by renting clothes (you may normally buy) from others.
Whether you're looking for a designer handbag to carry to a job interview or a sequined dress to wear to a gala, you're likely to find it on this peer-to-peer renting site.
The rules and prices are basically set by you and the person you are renting to or from, but trust me when I say: you can find some real bargains here!
Rents to: USA
Prices: From $20
Brands: Michael Kors, Prada, Louis Vuitton, you name it!
Second image below: Chanel resort 2021
The Hurr Collective is actually all about you!
Here's how it works: create an account and get verified, then start renting out your wardrobe – and borrowing from others', too! Rentals usually last four days, and you personally arrange a handover or post the item to the renter yourself. Empowering, right?
Rents to: UK
Prices: Start around £50
Brands: Maggie Marilyn (pictured below), Elie Saab, Saint Laurent, Diane Von Furstenberg and many more!
This is another American based site that allows you to lend out your clothes for profit, or to rent designer clothes, too.
To borrow, it works like this. Browse thousands of unique designer items hand selected from the most stylish closets. Get your order delivered in 2-3 days. Enjoy for a week, then ship it back in a pre-paid envelope. Only pay if it fits (excluding accessories and shoes).
To lend, list your items, get them approved, ship them out as needed, and you keep 80% of the profits, paid via Venmo or Paypal. Wash your item, and lend it out again. Couldn't be simpler!
Rents to: USA
Prices: From $20
Brands: Elie Saab, Maje, Louboutin, Reformation, Chanel and more
Main image: Frontrow Fashion UK All other images from the brands unless otherwise stated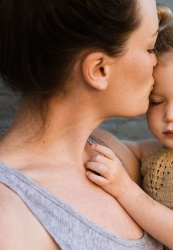 Latest posts by Diane Small
(see all)