By Diane Small
Each year is peppered with  big, exciting events. Spring is all about the weddings; winter is full of holiday parties and New Year's Eve bashes, and then there are always the unexpected invitations to premieres and red carpet events that pop up when you least expect it.
The main issue in such cases is always: what to wear? You may have a stunning frock or two in your closet, but surely once worn, people will remember it. And unless you're attending an event with a completely new crowd of people, chances are you'll want to dazzle in something different. But what's the point of having a huge Kardashian-sized closet full of clothing you'll probably wear only once? It's bad for the planet, and your pocketbook.
Renting high-end clothes is one way to access sartorial sumptuousness without the ridiculousness of buying new, expensive dresses, shoes and bags every time you get invited to something special.  The clothes arrive in pristine condition and usually in several sizes to ensure the best fit for your big night out – and cost a wee fraction of what you'd normally pay for something fresh off the runway. Here are  8 easy ways to rent a designer wardrobe.
Michael Kors, Chanel, Louis Vuitton, Gucci, Kate Spade and Tory Burch are but a few of the designer labels you can borrow from Girl Meets Dress. You can order up to three pieces, rock them and return them. And the best part? If you order something and don't wear it, you get a refund!
Got a major red carpet event, black tie wedding or posh party to attend? Choose whatever catches your fancy,  schedule the delivery, and then you'll get a happy delivery of 2 sizes – choose which suits you best. After you wear it, Designer 24 will pick it up and handle the cleaning afterwards, of course.
Collections here are continuously updated to ensure you're wearing something au courant. Membership to Lending Luxury is free of charge and you may well find the couture dress of your dreams from their wide inventory. After one simple click, just sit back and wait for your selection to arrive within three days or less. Enjoy it for five full days before returning it.
You'll be able to keep something gorgeous from Chic by Choice for  up to eight days, and if the fit isn't right for you, you'll get a refund – though apparently, there have been no such complaints as yet! This service  covers 15 European markets, including Italy, France, Germany and the UK, and offers  more than 40 brand name designers.
This portal from the Netherlands lets you rent a full look – select a bag, accessory or dress, or all three. If you fall in love with a piece, you can request to hang on to it for a little longer.  A courier will eventually take care of delivering and picking up everything. All you have to do is enjoy it!
When it comes to long term accessories rentals, Bag, Borrow or Steal should be your top choice. You can keep something for up to a month, making it truly feel like you do own that gorgeous new bag. Still don't want to let it go? If you want to hold on to it after the  30 days are up, just do it – the rental will be automatically renewed. Just remember  there is a limit, though: the borrowable items are not for sale.
The girls at Rent Frock Repeat were frustrated – they realised a lot of the main fashion renters wouldn't send to Canada, where they lived. So they created their own! Now, you can set up a consultation with an expert via Skype or you may also schedule your fitting in one of the nearby showrooms – if you're Canadian, that is.
Something Borrowed is an Australian clothing rental site that turns Aussie women into Cinderellas. Founded back in  2012, Something Borrowed prides itself in providing customers with advice on  shoes, accessories, hair and makeup to ensure you're rocking your rental with maximum effect.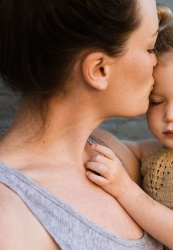 Latest posts by Diane Small
(see all)
This site uses affiliate links with brands we trust, and if you make a purchase using a link, we may receive a commission.
Did you enjoy this post? Want to show your gratitude? Please support us on Patreon!