Last Updated on
What's in the stars for you this month? Renowned Astrologer, Claudia Vannini reads your Eluxe horoscopes.
If you love Claudia's readings as much as we do, why not get your personal birth chart done? See below for details. Love numerology, too? Check your numeroscope here.
Say what?
July features yet another eclipse!
Yes, we get the fourth of six Eclipses in 2020. This one won't have as much of an impact on us, but it's still an Eclipse. So that means we will have to rethink important issues and change our attitudes.
We continue, strengthened, through this very challenging year.
Finally, COVID starts to lose its strength over us, but it's still going to be a problem until October 2020. After October 22nd we will have more peace. Until then we must use our creativity to deal with the problems that challenge us.
Mercury returns to its direct movement and there is less confusion. Communication and overall understanding between people improve. This movement of Mercury collaborates with business and personal relationships. We have a better planetary rhythm at last! There are fewer planets in retrograde between the 12th and 31st of July. There's hope!
We overcame half of the year ruled by the Sun. Our greatest mission in 2020 will be to avoid conflict and war. If we do this we will have triumphed over the power of the Sun. What is the next year with Sun as it's regent? 2027. If we make it through 2020 without a major violent clash, we will have seven years of peace and harmony, at least.
Shall we set up our calendar?
Full Moon – Lunar Eclipse in Capricorn – July 5th
Waning Moon in Aries – July 12th
New Moon in Cancer – July 20th – a good week for launching projects
Waxing Moon in Scorpio – July 27th
Special days
July 11th, 2020 – The return of COVID related issues to some countries
July 12th, 2020 – Mercury in DIRECT movement
July 22nd, 2020 – Scientific breakthrough on COVID
July 22nd, 2020 – Sun in Leo
July 15th to 20th, 2020 – Even greater tension between some governments and Presidents
July 31st, 2020 – Another scientific breakthrough on COVID
I would also like to share this with you, which I initially published in March 2017.
Directly from the #WORMHOLE by Claudia Vannini -March, 8th, 2017
A new virus appears and frightens people on all continents. It is new, lethal and can be a mutation of H5N1, with transmission between humans. We have seen this in the past, the difference is the high contagion, reaching 48hs post initial symptom. There is no vaccine and creates impediments in international travel and chaos at airports with body temperature control and use of masks for protection.
Shall we move to the personal forecasts? Read both your star SIGN and if you know it, your ASCENDANT for a more accurate reading.
Have a wonderful month, all!
Claudia Vannini
Eluxe Horoscopes for July 2020
PISCES Feb 19-March 2
The Lunar Eclipse moves your social groups. You can break up with an institution that you were dedicated to for some time, and go looking for a different one. Some new friend arrives to accompany you on this earthly journey. Work hard now, because there are big gains to be had if you do. Mars collaborates a lot with your bank balance. Make it rain! You'll experience strengthened health. If you start dating someone new, be prepared to give moral support to your partner. You are doing very well now, sure – but your partner can go into an existential crises. You are the sign least affected by Eclipse – so share your strength!
Good days: 1,9,10,19,20,27,28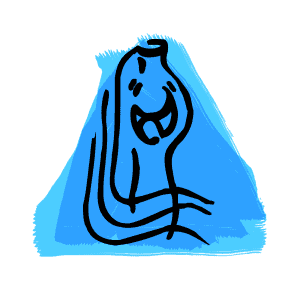 AQUARIUS Jan 20-Feb 18
The Lunar Eclipse moves memories from the past. It is an opportunity to review your life and to practice genuine forgiveness. Some disruptions can come after the Eclipse. For example? You may have evolved in some way, and something from the past doesn't quite fit your life now. At work, there are surprises, and new opportunities. There is no lack of service for you. The month favours further study in areas of interest. Invest in technology so you can more easily participate in online courses. Friends are active, but you can opt for a more emotional and stable union. Health is strong. If you can, travel a little – now is a good time to do so.
Good days 6,7,8,16,17,25,26
CAPRICORN Dec 22-Jan 1
A potentially wonderful new version of your SELF appears in this Eclipse. You look to the past and make fresh choices. Certainly, these will be good choices that go along with this new phase, which brings a deep internal change that impacts your current SELF image. You may want to change your hair, makeup, and wardrobe to reflect that. It's an excellent time to quit an addiction or change your diet. Be careful: your health asks for attention until the 22nd. Love feels the impact of this Eclipse a little, but it soon reorganises itself back into stability. At work, the news and information comes from others. Strengthen your networking and interact more with others to be 'in the know'.
Good days 4,5,14,15,23,24,31
SAGITTARIUS Nov 22-Dec 21
The Lunar Eclipse moves your financial life. You should take this time to analyse your budget and make better, more realistic money choices. Yes, some money comes, but you must expect delays in payments. Jupiter reflects the impact of this Eclipse and calls for a physical cleaning. Make a detox plan and everything will be fine. If a health problem arises, remember that it is your body complaining about excess, and deal with it. Your emotions fluctuate a lot. Observe and honour your thoughts and feelings and ask for help – personal or professional – if you feel your need it. Love is in a good moment.
Good days 2,3,11,12,21,22,29,30
SCORPIO Oct 23-Nov 2
The Eclipse moves your house of communication and studies. It doesn't have much of an impact on you. This is, rather, an opportunity to rethink whether you are understood by those close to you, or whether you are 'talking to the walls'. There is always room to improve how you communicate. In particular for Scorpios, it may be wise to study non-violent communication. Take good care of your electronics. You are the most vulnerable sign, during this Eclipse, to accidents and malfunction of electronics. If you want changes at work, wait for the 22nd to come. Only after then is there any real advantage for you to make any changes. Love is in a good phase. Health is strong, too.
Good days 1,9,10,19,20,27,28
LIBRA Sept 23-Oct 22
Time for a holiday! July asks for a lot of rest. You feel the Lunar Eclipse most strongly in the family sector. The home or relatives need your presence. But that being said, if you want to move house, this is a good time. Renovations in the home are also welcome, however travel is not favored. It is best to stay close to home to solve everyday issues. Your professional life is not very active, but love is favoured. It's a great month to start dating if you're not paired up already. Health improves greatly after the 22nd. Until then, improve your diet and include more fresh, unprocessed food. Your body needs a cleanse!
Good days 6,7,8,16,17,25,26
VIRGO Aug 23-Sept 22
The eclipse shakes up your creativity, and this is an opportunity to create something more interesting in your work. You can also improve the lives of children close to you by bringing innovative solutions to the home. After the Eclipse, you will discover a new talent. Go deeper into this theme. July is a prosperous, fun month for you. In fact, you are the second sign on the list of those who are blessed by the stars this month. Money can come in surprising and creative ways, especially if you put your ideas into action. Stable health. Excellent love.
Good days 4,5,14,15,23,24,31
LEO July 23-August
The Lunar Eclipse shakes up your routine, your habits, and your vocation. In short, Leo, the time has come for making changes. These could be huge! For example, you could change cities, jobs, or even reshape your entire life! You will not lack the energy to do so. If you decide to stay in the same job, you will note some hierarchical changes. Adapt to these. Your faith in something may also undergo renewal. You can reinforce your vows or change your place of worship. You are in a period of serious transformation and are questioning all sectors of life. Love goes through a stable phase. There is a notable improvement in your health.
Good days 2,3,11,12,21,22,29,30
CANCER June 21-July 22
Marriage and partnerships are the focus of the Eclipse for you. This is time for analysis in these areas. It is not a sign of disruption, just a moment for adjustments. For example, you can align your marriage with this new moment or make corporate and business changes. Progress will always come from such reassessments. In July, you are the most privileged sign when it comes to money. There are good opportunities for growth! By rowing against the tide, you create some miracles in the financial sector. However, your health calls for care. Remember to include rest in your routine.
Good days 1,9,10,19,20,27,28
GEMINI May 21-June 20
The eclipse strongly moves your house of personal power. You may have your power questioned by others. This usually affects your professional, not your personal, life. Some higher-up boss or competitor may enter into a dispute with you, and you will have to dedicate yourself to regaining control of the situation. Love suffers a little from this turbulence, and your sex life can get lukewarm. Don't worry too much: it is a phase. Get ready to do some repairs in your home and resolve the issues your relatives are complaining about. Even in this mess, you can improve your finances. Stable health.
Good days 6,7,8,16,17,25,26
TAURUS April 20-May 2
Whoa! the Eclipse shakes up a few areas for you: your spiritual life, travel, and study. Looking back, you can find the best way to profess your faith. You can also reactivate the dream of a trip you've long wanted to take. Now is a great time to change schools or courses. Embrace whatever truly touches your Soul. Venus collaborates a lot with your financial health. You are one of the most privileged signs this month when it comes to money. There are good profits to be had in trading. Take advantage of the impulse given to you by Mercury and work with marketing. Invest in the media – including social media. Excellent health. Stable love.
Good days 4,5,14,15,23,24,31
ARIES March 21-April 19
The Lunar Eclipse moves your professional life. A new job or new position is on your horizon. You have to reconcile the demands of your profession with those of your home. The home and family ask for much more from you – how will you manage this? Don't fight against time. It won't be easy, as Saturn ties up progress for you this month. At least your financial life remains stable. Invest your time in networking and, if you are an entrepreneur, study more marketing. There may be opportunities in a school you attend. Take care: you have delicate health until the 22nd, but love is in an excellent phase.
Good days 2,3,11,12,21,22,29,30
For a personal or daily reading, astrological chart or 'karmic' reading of your personality, contact: pegadaastrologica@gmail.com
Latest posts by Chere Di Boscio
(see all)
This site uses affiliate links with brands we trust, and if you make a purchase using a link, we may receive a commission.
Did you enjoy this post? Want to show your gratitude? Please support us on Patreon!