What's in the stars for you this month? Renowned Astrologer, Claudia Vannini reads your Eluxe horoscopes.
If you love Claudia's readings as much as we do, why not get your personal birth chart done? See below for details.
Love numerology, too? Check your numeroscope here.
Happy good year! January is an excellent month. There is great financial movement between countries. Money is transferred from one location to another, or just changes segments. The profits are generous. You notice this financial strength after the 6th. It is a favorable month for real estate deals and signing good contracts. On January 11th, some ghosts from 2020 will leave. It is our restart. After January 14th, the Planet continues at an accelerated pace. Everyone wants to recover from the previous year. The actions are instantaneous and the results appear later that month. Do as much as possible by January 29th. If you have to sign contracts, do so. Go to the front, launch your projects and start living again.
Notable moments of the month:
JAN 1st – hope renewed by Neptune
JAN 4th – transformative ideas for the planet
JAN 6th – Mars in TAURUS – a great time for investors and job creation
JAN 8th – Mercury in AQUARIUS – a time for solving collective causes
JAN 8th – Venus in Capricorn – tough decisions to be made for societies and affective relationships
JAN 8th – inspiration for renewing life on Earth
JAN 9th – breaking of trade barriers
JAN 10th and 11th – science progresses
JAN 11th – healing begins at a planetary level  – life returns
JAN 14th- direct Uranus – ALL PLANETS in direct movement – life flows on Earth
JAN 19th – sun in Aquarius – we are one cosmic family
JAN 25th – another day of healing progress
JAN 31st – Mercury in retrograde – save all files, protect electronics and engines
Shall we organize our Lunar Calendar?
JAN 1st – FULL MOON in Leo – peak of strength and leadership
JAN 3rd – disseminating Moon in Virgo – suitable for breaking standards
JAN 6th – waning Moon in Libra – collection of judicial issues
JAN 10th – balsamic Moon in Sagittarius – suitable for healing and forgiveness
JAN 13th – NEW MOON in CAPRICORN – launch of solid projects
JAN 17th – emerging Moon in Pisces – suitable for taking strength
JAN 20th – waxing Moon in TAURUS – no investment guarantees
JAN 25th – gibbous Moon in Gemini – suitable for persevering on a theme
JAN 28th – FULL MOON in Leo – summit of strength and leadership
Have a good month, everyone! Be sure to read your SUN SIGN and ASCENDANT, too.
Claudia Vannini
Eluxe Horoscopes for January 2021
PISCES Feb 19-March 2
You start the year off strong, with the support of Mars. The Red Planet moves your money house. It is a prosperous month. You have keen intuition for investment and speculation. There are likely to be some quick profits if you try to make them. Friends collaborate a lot and you can be called, through them, to a new job. Excellent health and love is also going through a great time. Your year starts well. Good days: 2,5,9,10,12,13,14,18,19,20,21,23,24,30,31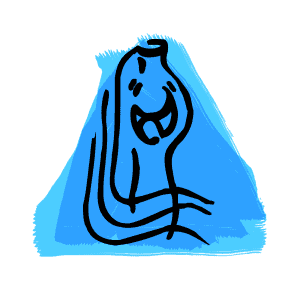 AQUARIUS Jan 20-Feb 18
New year, new perspectives! January marks a change from the past. You look at your whole history and see it with somewhat different eyes. As it is not a busy month, you have the opportunity to adjust your attitudes where needed. Transform yourself! You feel freer and you want to show it to the world. Health is excellent. Love is even better. Enjoy it! But take extra care, or small accidents may happen. Drive carefully! Good days: 4,5,7,8,13,14,16,17,22,23,24,26,27
CAPRICORN Dec 22-Jan 1
What a way to start the year! You are very lucky in January. Mars and the Sun collaborate with you. Your finances are going well. You pay debts off and feel freer as a result. It's time to start a new businesses and bring people to your project. Health calls for detoxification. Observe your eating habits, research nutrition, and make adjustments. Love goes through a neutral phase. Singles feel this planetary lethargy in their lovemaking. There are no new encounters. Good days: 2,3,5,6,10,14,15,21,22,30,31
SAGITTARIUS Nov 22-Dec 21
Kerching! Venus collaborates with your bank account! You have good opportunities to move your finances in a positive way. You find the right path for moving your money and feel more powerful due to your decision. You might spend a lot right now, mainly because you are feeling extra attracted to beautiful and expensive things. Indulge a bit, but keep an eye on your budget. Health is great. Love is felt more through mental connections. Electronic equipment tends to break. Get ready! Good days: 3,4,5,12,13,14,15,23,24,30,31
SCORPIO Oct 23-Nov 2
Jupiter and Saturn bring good results for your financial life. But even with this planetary boost, you feel withdrawn. You'd love to just spend some time alone. You really don't have the mental strength to socialise and throw yourself into working relationships. That's fine. Instead, take care for your family, home, children and relatives. It is a moment for your interior life. Health calls for more care. Already, in the love sector, you are active. Singles may find they've stumbled into new romances, while couples will feel lots of seduction in the month. Good days: 1,2,3,4,5,10,12,13,14,23,24,28,29
LIBRA Sept 23-Oct 22
You have the support of Pluto to make money. Sure, the month has good opportunities, but you should focus on paying attention to the home. Your professional life is left aside. Your focus is on the house, as well as the relationships between relatives. Someone in the family may request your presence for several days for personal reasons. This takes you away from other issues you'd like to focus on. But indulge them; it is only for a moment. Health is stable. Love happens without much commitment. Good days: 3,4,5,7,8,12,13,14,22,23,24,26,27,31
VIRGO Aug 23-Sept 22
Woohoo! If anyone is going to have fun in January, it's you! Complex, boring themes are repelled. You just want to enjoy what feels good and free. It may be the ideal time for a trip, and you are the most benefited sign if you're seeking a new job. So…stay tuned! Whilst you're having fun, keep your emails up to date – you never know who might be writing to you with an interesting offer. Love does not occur for singles, because you're craving freedom this month. Good health. Good days 2,3,5,6,10,14,15,22,24,30,31
LEO July 23-August
The first month of 2021 brings good partnerships. Mercury collaborates with you. It brings new members to an important group, and even encourages the solidifying of relationships. Perhaps through a marriage. Money circulates a lot through these new group members, and you win together. If you want to change something in terms of investment, do it before the 30th. Health is the weakest point of the month. You have to look for alternative treatments for the cure to what ails you. Excellent moments in love. Many Leos will decide to get married this year. Good days: 2,3,4,5,10,14,15,21,22,23,24,30,31
CANCER June 21-July 22
Saturn, Jupiter and the Sun work for you in January. This trio brings new partnerships. The result? Business goes very well and you make money fast. However, be careful: your vital energy drops, so be sure you rest, as well as work. Love goes through a moment of glory. This reflects positively on your energy. You consciously cut off toxic people after the 20th. And that's a great thing!  Good days: 1,2,3,4,5,12,13,14,18,19,20,21,23,24,29,31
GEMINI May 21-June 20
There is news for you! January brings contact with other countries and the opportunity to travel. Business is going well and investments are profitable. It is a very active month for you. You feel strong and able to tackle any new issues that arise this month. Health goes through an excellent time. Love gains extra energy, and you have a rising libido. If you have debts, now is the time to pay them. ALL! Your electronics are fragile, so prepare for crashes. Good days: 3,4,5,7,12,14,23,24,26,27
TAURUS April 20-May 2
Mercury changes the way you manage your money. Now, you run away from speculation and high risk. You seek security and solidity. That being said, the month is prosperous and you get the financial organization you want. Love goes through a great time, too. However, your health calls for attention. Even small health issues should be addressed. Avoid heated discussions and debates. Don't get lost in utopian ideas. Focus on reality or you will simply exhaust yourself. Drive carefully, as you are prone to accidents. Good days: 2,3,4,5,7,8,10,13,14,15,21,23,24,30,31
ARIES March 21-April 19
You start the year with a lot of energy. In addition to physical vigor, you can see everything that must be done. Modify your profession, transform the products you produce, and turn the tables. You don't want to repeat anything you lived through in 2020, but there are  planetary forces bigger than you at work. Until the 31st, you will be taken aback by how much movement is happening in your life. There is prosperity and luck in investments. Good health, and love is on the rise. Beware of accidents. Good days: 2,5,10,12,13,14,21,23,24,30,31
For a personal or daily reading, astrological chart or 'karmic' reading of your personality, contact: pegadaastrologica@gmail.com
Latest posts by Chere Di Boscio
(see all)
This site uses affiliate links with brands we trust, and if you make a purchase using a link, we may receive a commission.
Did you enjoy this post? Want to show your gratitude? Please support us on Patreon!