What's in the stars for you this month? Renowned Astrologer, Claudia Vannini reads your Eluxe horoscopes.
If you love Eluxe horoscopes as much as we do, why not get your personal birth chart done? 
Love numerology, too? Check your numeroscope here.
Check your overall horoscope for 2022 here.
Eluxe Horoscopes: October 2022 Overview
October brings great revelations. This Month's Solar Eclipse is in Scorpio, which means a confrontation between the past and future. This astral situation affects the entire planet. Conspiracies are revealed and shock humanity. Opposite the Eclipse is the sign of Taurus, the planet that holds structures and maintains financial security, which is vital right now because we are in a moment of financial transformation. It brings big problems to everyone.
With Saturn and Pluto returning to their direct motion, we feel everything that was stagnant starts to move. Time seems to fly. A certain relief arrives at the end of the month. Mars retrogrades and the desire for territorial disputes is reduced. Until January, 2023 we can hope to have less violent moments. The Solar Eclipse allows you to close a door on a theme from the past. On November 8th, everyone will open a new door, thanks to the Lunar Eclipse. Take the opportunity to make the necessary transformation for your sign.
Shall we organize the Lunar calendar?
2nd – Waxing Moon in Capricorn – no guarantees, persevere
6th – Gibbous Moon in Pisces – propitious to persevere in a theme
9th – FULL MOON in Aries – peaks, maximum energy
14th – Disseminating Moon in Gemini – conducive to breaking patterns
17th – Waning Moon in Cancer – gathering, auditing, finalizations
22nd – Balsamic Moon in Virgo – conducive to healing, forgiveness and breakups
25th – NEW MOON in Scorpio, SOLAR ECLIPSE – conducive to reviewing the past. Do not start a company or launch projects at this stage.
30th – Emerging Moon in Capricorn – propitious to take strength
Read your Sun Sign and Rising Sign, too. Have a good month, everyone!
Claudia Vannini
PS: Directly from the WORMHOLE by Claudia Vannini – March, 8th, 2017
A new virus appears in the near future and frightens all continents. It is new, it is lethal and can be a mutation of H5N1, with transmission between humans. There is no vaccine and creates impediments in international travel and chaos at airports with body temperature control and use of masks for protection.
The region where it all begins is China, Korea, Japan, Philippines. It affects a major international sports event such as the 2018 Winter Olympics in Pyeongchan. There is no relation with the Japanese Virus influenza. 
Read my Monkeypox foresight published by the Telegram group, on June, 2020
I asked today not to see any diseases. I want to see good things. I was here deep in emails and I saw those huge prickly pimples on some skin like it was smallpox. I won't post this openly, people can't deal with it right now. 06/25/2020
Eluxe Horoscopes For October 2022
PISCES Feb 19-March 2
This month's Solar Eclipse moves your 9th house. This means a lot of things. For one, your faith may be questioned. It's time to reflect on what you truly believe, and how it makes you feel. Secondly, your workplace is in trouble, and you feel powerless to control it. As a result your health suffers a little. Find moments of rest and reflection throughout the month to help you deal with these two issues. Love remains strong, so you might want to ask your partner for support, too.
GOOD DAYS: 1,5,8,9,10,14,15,18,24,25,26,27,28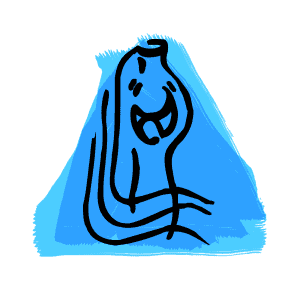 AQUARIUS Jan 20-Feb 18
This month's Solar Eclipse moves your  10th house, which indicates that it's time to analyze your career choices. Maybe you feel it's time to change jobs or even choose another profession. No matter what you decide, there will be more success from now on with this change. This movement in your 10th house also brings some strife in your love life. It's a month that has a bit of drama in that realm. If things continue to falter in your relationship, get ready for a messy breakup.
GOOD DAYS: 3,6,7,8,9,12,14,17,18,22,25,26,27
CAPRICORN Dec 22-Jan 1
This Month's important Solar Eclipse moves your 11th House, so you tend to re-evaluate your friendships and the institutions you attend. This might be the right month to end toxic friendships or end your membership to clubs or groups that no longer serve you. These breakups will ease up your free time, and can even lead to improved health. Despite these potentially big changes in your affective relationships, your emotional life is surprisingly calm all month.
GOOD DAYS: 2,4,5,9,11,13,14,18,21,22,23,27,30
SAGITTARIUS Nov 22-Dec 21
SAGITTARIUS This month's Solar Eclipse moves your 12th house. It's time to look back and review your life up until now. Family ties take on a special significance right now, and you may want to review your entire family tree. Thank all ancestors for where you are in your life right now. Many Sagittarians will feel the need to delve into spiritual themes. Finances improve at the end of the month. Health requires attention until the 23rd. Family is everything to you this month, and love is very happy.
GOOD DAYS: 2,3,4,9,13,14,18,21,22,23,26,27,30
SCORPIO Oct 23-Nov 2
This month's Solar Eclipse happens in your sign. So now, you have the opportunity to deeply review your entire existence. It is time to look in the mirror and question how your stay on Earth is going. Big changes can come after deep meditation. It's a seriously spiritual month for you. However, some Scorpios will go into an existential crisis until the beginning of November. Love and health both gain strength after the 23rd.
GOOD DAYS: 1,4,5,8,9,13,14,18,19,25,26,27,28
LIBRA Sept 23-Oct 22
This month's Solar Eclipse moves your 2nd house, which means it's time to review finances. This might mean you need to change where you put your money so you receive better results. Or, you could do something different at work so you could earn more. The results of any changes will appear soon. This month brings excellent opportunities! You are supported by Venus in Libra, so have fun and shine! Friends come to you with problems. Support them. Love and health are in a good phase.
GOOD DAYS: 3,4,5,8,9,12,13,14,16,17,18,25,26
VIRGO Aug 23-Sept 22
This month's Solar Eclipse moves your 3rd house, so.now is the perfect opportunity to review your studies and the way you communicate. Invest in courses that improve your performance and enrich your life in some way. Feel free to take short trips this month. Your financial life is going very well, and you have money to spare for travel. Venus offers support on your journey, making it smooth. Plus, your health is strong all month, and love is balanced.
GOOD DAYS: 2,3,4,5,8,9,13,14,18,23,24,25,26
LEO July 23-August
This month's Solar Eclipse Moves Your 4th House. That means it's the home and family that demand attention. For example? You might want to renovate something in your house, or help relatives that are in need of financial or emotional help. Try to support them, and take this opportunity to do some ancestral healing. All month, your health remains strong. Love goes well until the 23rd, then your partner can be confused by mixed messages they perceive you to be giving them. Try to be patient and clarify your thoughts when necessary.
GOOD DAYS: 2,3,4,5,11,12,13,14,18,21,22,25
CANCER June 21-July 22
This month's Solar Eclipse moves your 5th house. It's time to review your creativity. If you haven't created anything new lately, it's time to start. Creativity energizes and fulfills you. Why not try a new art or craft, or even renovating your decor or wardrobe? Children ask for special attention this month. Try to involve them in your creative endeavors! Mid month, you feel more vital again. Health requires care until the 23rd. Love is in a balanced phase.
GOOD DAYS: 4,5,8,9,10,13,14,15,25,25,26
GEMINI May 21-June 20
This month's Solar Eclipse moves your 6th house. It's time to rethink your vocation and routine. Now would be a good time to choose another direction for your professional life. You can change old habits and abandon addictions – even small ones that you might not even be aware of yet. This will help you bring on a change in your physical body, which is welcome. Why not consider changing your whole look, including your clothes? Love improves a lot in the last week of the month. Maybe due to these changes. Health calls for extra attention. Focus on considering what you might be addicted to, and what you might need to ditch.
GOOD DAYS: 4,5,7,8,13,14,16,17,18,25,26
TAURUS April 20-May 2
This month's Solar Eclipse moves your 7th House. This forces you to review your most important relationships. Think: your marriage, friendships and business partners. If something doesn't feel right, take the opportunity to analyze the pros and cons of each relationship. If you're being drained by any person, it's time to re-evaluate your connection to them. Additionally, one or more relative is in serious trouble and will need your help. Stay tuned and be prepared to be there for them. The end of the month is excellent. In the last week, you notice an improvement in your health and love life. Until then, include moments of rest.
GOOD DAYS: 2,3,4,5,8,9,11,12,21,22,24,30
ARIES March 21-April 19
This month's Solar Eclipse moves your 8th house. That means it's time to review your sex life and the way you understand your own power. If you've been feeling low on prestige, start taking matters into your own hands. There's no hiding from that feeling of low self esteem, and only YOU can fix how you feel about yourself. If you're in a relationship, love calls for a more serious commitment. Health is somewhat weak but improves in the last week of the month.
GOOD DAYS: 2,3,4,5,11,12,13,14,23,24,30
For more Eluxe horoscopes, a personal or daily reading, astrological chart or 'karmic' reading of your personality, contact: pegadaastrologica@gmail.com. Follow Claudia on Instagram here.
Latest posts by Chere Di Boscio
(see all)