What's in the stars for you this month? Renowned Astrologer, Claudia Vannini reads your Eluxe horoscope
If you love Eluxe horoscopes as much as we do, why not get your personal birth chart done? 
For more Eluxe horoscopes, a personal or daily reading, astrological chart or 'karmic' reading of your personality, contact: pegadaastrologica@gmail.com. Follow Claudia on Instagram here.
Eluxe Horoscopes: February 2023 Overview
Whoa! Get ready for a month full of fast-paced changes!
February has no retrograde planets. Things happen intensely and quickly. Everything 'normal' can change without warning. There's a lot of eccentric energy going around.
The month could bring great results to those investing in the financial markets. Speculators can rebuild their financial mattress. Mars follows in Gemini and our minds are active and lucid. This is a period of prominence for those who find solutions through intelligence.
On the 5th, the Full Moon in Leo marks a moment when we need to put our trust in the Universe. We have overcome the difficult moments of the last 2 years, and now, we are not so afraid of what life can throw at us.
On the 11th, Mercury heads to Aquarius, bringing a change in the way we educate children and inform the public. Old concepts will be increasingly abandoned.
On the 20th, Venus enters Aries. It's a happy phase. Romances are easier to come by. Everyone wants to have more fun and explore their feelings more. More of us will be willing to take chances in a relationship. However, at this stage, some fall into confusing romances, and there is a tendency towards infidelity.
The New Moon in Pisces, on the 20th, increases our sensitivity. We connect with the Universe and accept its spiritual support.
Our Planet benefits from interesting solutions. It's a moment to breathe and reorganize the new year. The energy feels lighter and cleaner this month. This fluidity motivates us to live more intensely.
A good month to all! Enjoy every moment of this wonderful planetary adventure and be happy on Earth!
Read your Sun Sign and Rising Sign, too. 
Claudia Vannini
PS: Directly from the WORMHOLE by Claudia Vannini – March, 8th, 2017
A new virus appears in the near future and frightens all continents. It is new, it is lethal and can be a mutation of H5N1, with transmission between humans. There is no vaccine and creates impediments in international travel and chaos at airports with body temperature control and use of masks for protection.
The region where it all begins is China, Korea, Japan, Philippines. It affects a major international sports event such as the 2018 Winter Olympics in Pyeongchan. There is no relation with the Japanese Virus influenza. 
Read my Monkeypox foresight published by the Telegram group, on June, 2020
I asked today not to see any diseases. I want to see good things. I was here deep in emails and I saw those huge prickly pimples on some skin like it was smallpox. 
Eluxe Horoscopes For February 2023
PISCES Feb 19-March 2
Prepare to receive information through dreams. Remember to write everything down when you wake up. The dream world is almost more important in this period than the 'real' world. Your antennas pick up all the answers that can make your life easier. After the 18th, if a new job or freelance opportunity arises, accept it. Work is strengthened and finances are returning. Health gains a lot of strength after the 20th. Love happens through spiritual attunement.
GOOD DAYS: 01, 02, 03, 04, 05, 09, 10, 12, 13, 14, 15, 18, 19, 22, 23, 27, 28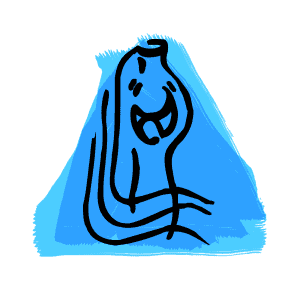 AQUARIUS Jan 20-Feb 18
The month promises life in abundance. You can launch new projects. You have financial success and a lot of spirit. After the 18th, finances grow rapidly. Keep an eye out to take advantage of every opportunity. You learn quickly and feel your mind expand. You meet new groups and strengthen networking. Health is still excellent. Relationship tensions may gather under the full moon on the 5th. You may feel like your partner has been focusing more on themselves than you. But that could just be a feeling, and a passing one at that. Instead of dwelling on what you don't have, act with kindness, and you may be blessed with abundance.
GOOD DAYS: 05, 06, 11, 12, 13, 14, 15, 18, 19, 22, 23, 24, 25, 27, 28
CAPRICORN Dec 22-Jan 1
Capricorn, the universe gave you the ability to marry pragmatism with creativity. What can you do with that combination of skills? Well, this month is excellent for making real estate deals or undertaking a major renovation. Improving the environment – both of your home and the external world – is an important topic right now. You are better organized when everything is in the right place. There is interest in new courses and short trips. Finances remain stable. There are no big profits or losses. There is no sign of job change or work overload. Love is also in a stable phase.
GOOD DAYS: 02, 03, 04, 05, 07, 08, 09, 10, 12, 13, 14, 15, 16, 17, 18, 19, 22, 23, 24, 25
SAGITTARIUS Nov 22-Dec 21
You may be inclined to give and give and give this month. That's nice, but remember to be kind to yourself, too, and that "NO" is a powerful word. Luckily, any heavy energy will dissipate toward the end of the month, making you feel like starting a new phase in search of knowledge. This could mean new courses, making new friends or taking short trips – which could also lead to new relationships. Finances continue to strengthen, although you don't feel too motivated to do much work. No problem! Health asks for attention after the 18th.
GOOD DAYS: 01, 04, 05, 07, 08, 10, 11, 14, 15, 16, 17, 18, 19, 22, 23, 27, 28
SCORPIO Oct 23-Nov 2
The focus of your month is on finding balance where you live, and improving the happiness of those you live with. There is a great desire to have fun and enjoy life. This feeling is stronger after the 18th, because at the beginning of the month, you may be questioning some of your professional choices, which makes. you feel uncertain. You will have some decisions to make. Whatever you decide, go there bodly. Love brings comfort, guidance, and some tender moments. Health remains stable after the 18th.
GOOD DAYS: 01, 02, 03, 04, 05, 06, 09, 10, 12, 13, 14, 15, 20, 21, 22, 23
LIBRA Sept 23-Oct 22
The month, you need to do some heavy work. This could mean focusing on the self, improving your health, relationships or finances. In any case, it is certain that you will spend the month focusing on achieving some important goals. Thankfully, financial life corresponds positively. You won't even have time to spend what you are earning. That's fine; take the opportunity to save. Your health remains good, and there is much energy and strength. There are novelties and intense sexual encounters in your love life.
GOOD DAYS: 01, 02, 03, 04, 05, 08, 09, 10, 12, 1, 14, 15, 17, 20, 22, 23
VIRGO Aug 23-Sept 22
The month is hectic for you. Everything happens frantically. If you find yourself in power struggles in February, remember that sometimes that loudest action is inaction. Removing yourself from a toxic situation is both assertive and freeing. There's a lot of work to be done, and new ways of working are discovered. Keep an eye out for opportunities and embrace change. Health calls for some care. Remember to include rest – including better sleep and meditation – in your routine. Love is a bit dull; if you're in a relationship, you and your partner must work on your finances.
GOOD DAYS: 01, 02, 03, 4, 05, 08, 09, 10, 11, 12, 13, 14, 15, 18, 19, 22, 23, 27, 28
LEO July 23-August
Prepare for a new job or a position with greater responsibility. The month promises intense work and rapid changes. If your emotions get a bit too high, try breathing exercises or meditation to help you to decompress. Investments bring a great return, and travel is welcome. The big surprise of the month is the rise of the paranormal in your life. You connect with the Universe and broaden your views. Health improves after the 18th. Your libido is high, and love is intense – which could go either very positively or extremely negatively.
GOOD DAYS: 02, 03, 04, 05, 07, 08, 11, 12, 13, 14, 15, 18, 19, 22, 23, 24, 25, 27, 28
CANCER June 21-July 22
February brings returns on investments. Use your intuition to guide you through your financial choices. A dream from the past could turn into a lucrative cash business if you allow it to take form. Mentally work on your goals. Imagine yourself in the best place and with great remuneration. Let the Universe create this scenario for you. Engage with the spiritual realms for help. Results appear quickly for those who have active faith. Health improves after the 18th. Love remains intense and there are even some sexually surprising moments.
  GOOD DAYS: 01, 04, 05, 06, 09, 10, 14, 15, 18, 19, 20, 22, 23, 27, 28
GEMINI May 21-June 20
Lately, the motivation factor in your life has been lacking. Instead of feeling down about this, make an effort to have more fun. Making any minor changes to your daily routine will stimulate your creativity and spur new thought processes. All of this is aided by the force of Mars. Your focus lately has been on work and earning money, at the expense of your family life. This month, that continues. But be careful not to neglect family members, friends or lovers in need of your attention. Also be careful not to get physically hurt. Drive carefully; your are at heightened risk this month.
GOOD DAYS: 01, 02, 03, 04, 05, 09, 10, 13, 14, 15, 20, 21, 23
TAURUS April 20-May 2
Finally, a more prosperous month! Get ready for an improvement in your finances. You manage to earn more or you are called in to work overtime, which brings in some much needed cash. You can even make money from something new, something you've never done before. If you're really needed some extra funds, think outside the box. New social groups appear after the 18th, if you participate in more parties and events. Your health improves a lot after the 18th. In your love life, friendships are highlighted. This means if you're single, look towards your group of friends for romantic possibilities. And those who are paired up will feel more companionship with their partners this month.
GOOD DAYS: 01, 04, 05, 07, 08, 11, 14, 15, 16, 17, 18, 19, 22, 23, 24, 25, 27, 28
ARIES March 21-April 19
An amazing month! Your social groups shake up your life. Friends and co-workers provide new, unexpected opportunities. Enjoy these, because they might change the course of your life. This is a month of manifestation. Reflect on what you've always dreamed of being, doing, having. If you put your mind to it this month, you can put those dreams in motion. After the 21st, expect unexpected gains from financial speculation. Love and health are in an excellent state.
GOOD DAYS: 01, 02, 03, 04, 05, 12, 13, 14, 15, 16, 17, 19, 22, 23, 28
Latest posts by Chere Di Boscio
(see all)