By Diane Small
When we shop online, we're given certain search options: menswear, women's wear, beauty, children, home. But what if those options were changed, to reflect our values, instead?
Wearth London is the UK's first ever online vegan department store that lets you search according to your what's important to you when making a purchase. Their categories include: locally made, plastic free, social contribution, and recycled materials, to name a few.
Unlike most online vegan stores that cater solely to beauty or fashion needs, Wearth London also features homeware. You may not think about it much, but most of our furnishings are not vegan friendly: feather filled pillows, wool blankets and rugs, and furniture made with glue derived from animal parts are just a few things vegan households need to be aware of, but everything on offer at Wearth for your home is guaranteed to be 100% cruelty free.
Don't expect to find big-name brands here, though: the store prides itself on promoting mainly small, independent UK creators, which include Arya Candles, Kiki Health infusions, Linen & Stripes linens, Georganics beauty and many more. What's more, as an online portal that's keen to promote zero-waste living, Wearth also sells some plastic-free essentials, including water flasks, bags for life, and bamboo toothbrushes.
Founded by two young Brits, Imogen and Ed, Wearth was launched after the duo realised there was a serious lack of places online in the UK to shop in a more conscious way and wanted to create a platform where like-minded brands that care about you and the planet could grow. Today, they not only delight vegans with their cruelty-free shopping options, but also conscious consumers in general, who love reading eco-living tips on their blog.
One  our favourite brands on the site include Cork Yogis, which produces non-slippery cork yoga mats with an awesome grip. With every mat purchased, a contribution is made towards literacy and sewing courses for female survivors of human trafficking in India, and the bags are handmade by some of the women, providing them with much needed skills and employment.
We also love [IM] Perfect, the handmade pottery label that offers cheerful slogans to brighten your day. Every handmade pot is created with authenticity, attention and dedication and the results are ceramics full of life which promote the use of plants in the home with humour.
Ready to discover your own favourites? Please click here.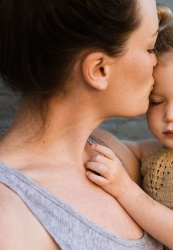 Latest posts by Diane Small
(see all)