By Diane Small
The marriage of technology with beauty has led to many important discoveries. For example, we now know that as we grow older, we lose the ability to trigger
stem cells
to kick into action and regenerate damaged skin. In other words, secret to the fountain of youth may lie in awakening 'sleeping' stem cells in the skin, according to new research.  "I'm really excited about this treatment because it enables us to use the newest in biological advancements in cosmetic surgery to regulate stem cells of your own body," says  
Dr Roberto Viel of The London Centre of Aesthetic Surgery.
Viel uses this  
technique
 in his  
Harley
 Street clinic, which he operates with his twin brother, Maurizio, and claims that stem cell breakthroughs may open the door to the development of better beauty treatments to zap wrinkles for good.    
In the longest study of its kind, the brothers carried out a complex virtual simulation to test the three most popular hypotheses of how our skin regenerates over three years. 'The theory which seems to fit best says skin has a population of "sleeping" stem cells, which sit in the lowest layer of the skin but do not constantly divide to make new cells,'  he states.  "However, these sleeping cells can be called into action if the skin is damaged, or if the numbers of other types of more mature
skin cells
decrease, ensuring the skin can be constantly regenerated under all conditions".
'Stem cells are the 'master cells' of the body, with the potential to become many different cell types.  "Each time we wake up these cells, to heal a wound or replenish stocks of other cells, a few of them do not go back into sleep mode, so the population slowly reduces,' explains  Dr Roberto.  'This is why older skin is slower to heal and in part why our skin changes as we age.  By understanding this mechanism better, it might be possible to find ways to combat the effects of ageing on our skin.
We asked Dr Roberto Viel a few questions to help us clear up exactly what it is stem cells do, and what they can do to make us look a bit more refreshed.
How do stem cells work exactly to repair and refresh the skin?  
The stem cells work to improve the vascularisation of the skin, and in turn this will improve the stimulation to the collagen.   There will be more production of collagen elastin so there will be more skin produced allowing for skin repairs and rejuvenation.
How long do the effects last?
It is long lasting but it doesn't stop the ageing process We have seen some results to last up to 1 year especially in patients that have a good lifestyle.   For those patients who smoke, sunbathe and drink little water will see the effects last much shorter so we do encourage patients doing this treatment to always opt for a healthy lifestyle to maximize their results.
From where are stem cells harvested?
The stems cells are harvested from the patient's own fat.   This fat can be taken out with local anaesthesia in about 30 minutes, and the patient can resume normal activity after.   It will then take two weeks to extract the stem cells and to prepare them for re-injection to the skin.
How is it possible the stem cells penetrate the top layers of the skin to work?
We use the mesotherpay and microneedling technique to help the stem cells to penetrate the top layers of the skin.   These techniques use short needles to deliver the stem cells into deeper layers of the skin, and the stem cells will start stimulating the surrounding tissue.   It will take 3 – 4 weeks to show effect from the treatment.
What exactly can and can't stem cells do?
Stems cells can give you a better and firmer skin complexion with a great skin glow, but it will not help with indications like dark spots from hyperpigmentation known better as 'sun spots'.   Also, although stem cells can help give a firmer complexion it cannot help if the sagging of the facial skin is more severe.
What would you recommend to someone who is interested in stem cell therapy?
You need to keep your own fat so that you can take part in this stem cell therapy whenever you want.   The stem cells can be banked and stored, and used when necessary.   Soon, it will be possible to also extract the growth hormone from the stem cell process, and to create a personal beauty cream with your own growth hormones.
For those of you who are too squeamish to go under the knife or who simply can't afford such treatment, never fear: there are a few  fantastic beauty products  that harness the cutting-edge technology of extracting stem cells from plants to create serums and creams that penetrate the skin with these key active ingredient. Here's our pick of the best:
Based on scientific research that shows how 'cosmaceuticals'  may alter genetic ageing triggers like wrinkles, fine lines and loss of elasticity, the Organic Pharmacy formulated their Gene Expression Lifting Serum with stem cells, growth factors and vitamins to slow down the ageing process.
In addition to stem cells, it contains retinol, which becomes  active when it reaches the cells and is converted to retinoic acid by the cells. That means no irritation, no redness, no sun sensitivity or peeling but all the benefits: visibly smoothed out wrinkles, no breakouts, improved skin texture, smaller pores and reduced brown spots.
Ready to swallow some science? Here's a deeper explanation of the serum's ingredients!  Gene Expression includes an  amino acid rich extract of the hibiscus flower, which showed protective action towards Fibroblast Growth Factor 2 (FGF-2). This extract can maintain the FGF2 content of the skin by mimicking the protective effect of heparan sulphate proteoglycans, naturally present in the body. By preventing the natural degradation of FGF-2, Hibiscus Abelmoschus seed extract maintains the bioavailability of this growth factor for its target cells, i.e. skin fibroblasts. A study showed that the protected FGF-2 could stimulate the synthesis of sulphated GAGs, the natural protective molecules for FGF-2, and collagen synthesis thus providing a double protection.
Gene technology is used via a high tech biomimetic peptide derived from vegetable sources, which acts by modulating progerin. The molecule Elafin is a protein encoded by the P13 gene, which encodes an elastase- specific protease inhibitor. This peptide acts by controlling the release of Progerin, resulting in a complete remodelling effect and a reduction in the appearance of wrinkles and sagging skin.
Finally, glucosamine was added because of its stimulation of hyaluronic acid synthesis. Moreover, glucosamine has been shown to accelerate wound healing, improve skin hydration, and decrease wrinkles. In addition, as an inhibitor of tyrosinase activation, it inhibits melanin production and is useful in treatment of disorders of hyperpigmentation and inflammation.
Bottom line? It may be pricey, but this serum is light, quick-penetrating, leaves your skin immediately dewy and has some seriously anti-ageing long term effects.
This much-loved Brit brand's Frankincense Intense Collection uses stem  cells from one of our favourite flowers: the gardenia.  Coming in both a cream and a concentrate, this stem cell product also includes peptides to help reduce fine lines and firm up skin. We tried the cream and can testify to its rich, creamy texture, luxurious scent, and immediate hydrating qualities.
We only tried this for about a week  at the time of writing, but several clinical results showed improved skin tone and texture for virtually all those who took part in a 60 day trial. Given the rapid  effects and reasonable price of this stem cell based product, we think Frankincense Intense is worth a try for anyone who wants to slow the ageing process.
Argan oil is well-known for its anti-ageing qualities, so it's no surprise that Argan stem cells are an even more potent formula for fighting dryness, wrinkles and for tightening collagen and elastin fibres. This lightweight cream also contains  Cholorella Growth Factor, which fortifies collagen and elastin fibers. Hydrating Moroccan Argan Oil seals the deal, truly making this nature's own skin rejuvenating system.
Acure's Night Cream is an absolute cult favourite: just Google the reviews, and you will be absolutely amazed at how devoted people are to this very reasonably priced Aussie brand: mainly they'll tell you it penetrates the skin deeply and quickly, has a pleasant, slightly citrusy scent, and has worked wonders on their skin. One woman even said "the lasting results from this cream continue to cause double takes in the mirror!" At only around £15 a tube despite all the high tech ingredients it packs, it's certainly worth a try.
This advanced formula contains a potent 17% shot of L-Ascorbic Acid, which helps boost collagen, and also Buddleja Plant stem cells which protect against photo damage and oxidative skin stress through their anti-inflammatory qualities. It absorbs super-easily but leaves a slightly orangey tint, so it's really best to put this one on before bedtime, and follow it up with a light moisturiser.
Related articles across the web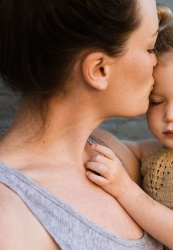 Latest posts by Diane Small
(see all)
This site uses affiliate links with brands we trust, and if you make a purchase using a link, we may receive a commission.
Did you enjoy this post? Want to show your gratitude? Please support us on Patreon!