By Arwa Lodhi
Attention Beauty Junkies: it's now easier than ever to get organic pressies in the post every month! The trend for organic beauty boxes has really taken off, thanks to subscribers getting quickly addicted to the anticipation of getting a veritable cornucopia of beauty treats delivered right to the door every month. Shampoo? Perfume? Eyeliner? Skin cream? Who knows? Every month holds a new surprise (or five!).
Apart from the obvious pleasure of receiving a lovely monthly package, a good subscription box can also save you a lot of time, money and hassle in finding new organic beauty products that work for you, especially if you don't live in an area where organic products are widely available – of course, if you fall in love with something that arrived in your box, you can always buy it online in the box's site. Plus, a subscription to one makes an awesome gift!
Here, we've found over a dozen gorgeous organic beauty boxes that come packed with everything from luxurious lippies to natural nappies. As an added bonus, many of these boxes can be delivered anywhere in the world.
Cost: $10 a month or $110 for the year
Ships: The world
What's Inside: Possibly the biggest and the bestest of all the boxes, Birchbox is a beauty junky's dream come true, because you get to create a profile that customises whatever you get in the box. For example, we would just choose 'organic and all natural' products, for dry skin and a fair complexion. That being said, Birchbox isn't just organic – it pretty much carries gazillions of different brands.
What we love: Unlike most other subscriptions, Birchbox offers a box for dudes!
Cost: $15 per month (U.S.), $23 per month (Canada), $30 per month (international)
Ships: The world
What's Inside: 4-5 natural and organic sample and full sized products. Any samples you may get will be rather large, meaning you have more than enough product for you to decide if it's right for you. You can also earn points in their shop with every purchase, review, and friend recommendation.
What we love: These guys carry over 35 different brands, all of which are guaranteed to be vegan and cruelty-free. If you're in the USA, you can enjoy free shipping. Oh, and the boxes are lovely!
Cost: $15 a month gets you over $20.00 worth of products
Ships: North America only
What's Inside: Vegan-friendly makeup, including eye shadows and liners, lipsticks and balms, as well as bath and body items. You will also receive a bunch of free product samples.
What we love: There's more makeup in this baby than just about any other box we know of.
Cost: $49.99 per month
Ships: North America
What's Inside: 4-6 nourishing samples that cover organic, vegan and non-toxic categories. Expect both beauty and skincare products to be delivered to your door each month.
What we love: The box is fully recyclable and there are loads of brands we didn't even know about before
Cost: £21.95 (though products inside can be worth up to £45!)
Ships: UK, Globally
What's Inside: At least 6 natural and organic products, including at least one full sized. These are normally British brands, allowing us to big up the many emerging organic and natural brands coming out of this tiny nation.
What we love: Includes some of our favourite brands, like Organic Surge and Mitchell & Peach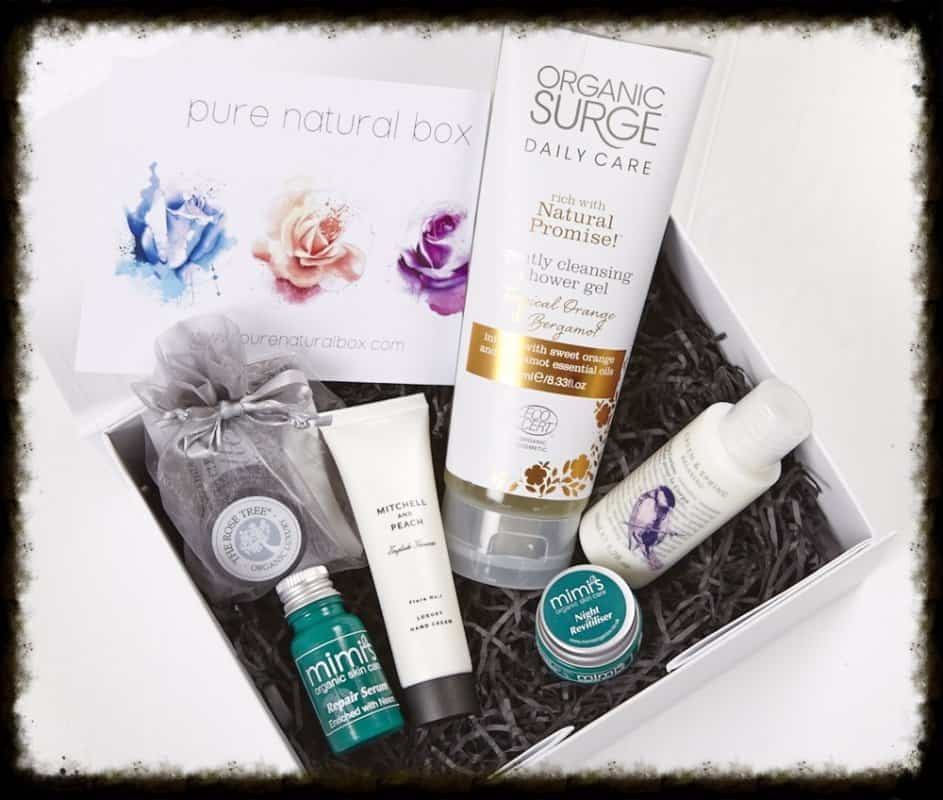 Cost: €29.90/bi-monthly
Ships: International
What's Inside: This French brand sends you 7-9 gorgeous mainly natural and organic beauty skincare and makeup brands every other month. Most are full sized; when samples are given, they are generously sized indeed.
What we love: This is the perfect box for those who love to try exotic French beauty brands. Just make sure your Google Translator is on if you only speak English (it will translate the site fully in seconds)
Cost: $19.95/month
Ships: USA only
What's Inside: A monthly delivery of pure and sustainable products for health & home that are handpicked from businesses that care for the planet.
What we love: A huge variety of stuff will be delivered, from food to grooming products and even cleaning products.
Cost: $39.95 a month
Ships: Worldwide from the U.S.A.
What's Inside: Every box has a mix of 5-8 natural skin care, organic beauty, herbal medicinals, superfoods, and healthy lifestyle products to keep you looking gorgeous from the inside out.
What we love: Curated by their Wellness Expert to help you live your well-thiest life. Plus flat rate shipping! $5 US $10 Canada $20 International
Cost: $19.95 per month (U.S.), $27.95 per month (Canada), $34.95 (international)
Ships: Worldwide
What's Inside: 4-7 products (mix of full and sample size products). But be careful: while 100% of the brands are cruelty-free, not all  are fully natural, and some of the ingredients may not even be approved as safe in the EU.
What we love: Free shipping on all U.S. orders, can cancel anytime
Cost:  $24 bi-monthly.
Ships: USA only
What's Inside: Your monthly box will be packed with natural and eco-friendly goodies from businesses that care for the planet and our health with a focus on healthy, natural, organic products exclusively for moms, moms-to-be, and babies.
What we love: Makes a great gift for an expecting or new mom!
Cost: £12.50
Ships: International
What's Inside: Some of the most premium organic and natural niche brands in the world. Think Rahua, Pai and Ren, for example.
What we love: The more boxes you order, the lower your subscription cost is.
Cost: A mere £6.95 a month
Ships: UK only
What's Inside: You get to pick 2 of a selection of generously sized samples, then one healthy treat and wee accessory will be added to each box. Not all products are organic, but hey, you do get to pick.
What we love: You can also choose a special edition box as a one-off. We love the Burt's Bees Box, which was packed with products!
Cost: $35.95/month for an Essentials Bundle or $79.95/month for a Diapers Bundle
Ships: USA and Canada
What's Inside: This is beauty for your baby from the company co-owned by Jessica Alba. The Diapers Bundle is a monthly supply of eco-friendly nappies, whilst the Essentials Bundle is comprised of natural & organic baby care & home cleaning products.
What we love: You get to pick 5 products you prefer for the Essentials Bundle each month
Cost: Subscription is $69 bi-monthly with box value at $100+
Ships: Worldwide
What's inside: Esthoria have collaborated with huge organic luxury brands such as RMS Beauty, Tata Harper and Vapour Beauty, so expect full sized products by the best of the best. All beauty products that we are natural, organic, ethical, cruelty-free luxury brands.
What we love: This is a box for true luxury lovers!
Cost: $18-21 per month (you can also choose to get a box every other month)
Ships: USA
What's Inside: Based on your hair needs, skin type, and other personal preferences, 5-6 deluxe sample sized health & beauty products will be packed into the box.
What we love: There are also Limited Edition Deluxe Boxes to choose