By Diane Small
Women have long been obsessed with looking their best. From the ancient Egyptians' use of perfumes and cosmetics to the long-gone Chinese Empresses' obsession with skin lightening and tightening, it seems that the desire to maintain and enhance beauty is something that never fades.
Long before commercial cosmetics were invented (only around a century ago, in fact), women relied on naturally derived extracts and remedies to keep their skin glowing and to emphasise the loveliness of their lips, cheeks and cheeks. Some of those remedies were so effective, they're still in use today, although large cosmetic and skincare firms currently dominate the beauty industry with their promotion of chemical formulas.
We say: shun the toxic products on the department store shelves, and learn the natural beauty secrets of the ancients instead. You may be delighted by what you find!
1. Jade Facial Rollers
In ancient times, a jade roller was used to target acupuncture points and a special flat stone made of jade would help open  meridian blockages, allowing your Qi [Chi] and blood circulation to flow better.  Jade has been used for centuries by Chinese royalty to rid the body of bad Qi, and using a smooth, polished roller on your face will soothe, de-puff, and even supposedly decrease wrinkles.
Nowadays, you can buy a jade roller easily  and re-create this ancient ritual at home. First, begin  with a detoxifying mask, like Circ Cell's Red Algae Mask. After rinsing off,  apply a serum or moisturizer, like the awesome Take the jade roller and slowly roll it upward and outward from the center of your face. This will help circulation immediately, and give your complexion a glow.
Where to find one: There are plenty of reasonably priced rollers available here.
2. Pearl Powder
Ming Dynasty beauties applied  pearl powder to moisturize their skin–Chinese empresses even ingested the stuff. In the Dongui Bogam (a book on traditional medicine from Korea's Joseon Dynasty), a recipe recommends mixing the powder with milk for a DIY dark-spot corrector.
Today, we've learned these ancients were right: a  recent Taiwanese study demonstrated  that pearl powder does indeed help  hydrate skin, reduce melanin production, build collagen and help solidify bones with its naturally occurring  calcium. Pearls also give the complexion a light-diffusing glow that minimizes imperfections, and reduces redness with its anti-inflammatory properties.
Where to find it: Moroccan Natural makes a wonderful pearl powder: just mix it into your favourite night cream or facial oil.
3. Skullcap
The Chinese have known for centuries that this  member of the mint family  is the ideal herb to  treat acne, eczema, and psoriasis. Taken orally, skullcap has anti-inflammatory and even possible anti-cancer benefits. This natural root is packed with the  antioxidants baicalin, oroxylin A, and wogonin. Oroxylin A and wogonin are particularly potent antioxidants and superoxide scavengers which inhibit melanin production and brighten the skin, as well as blasting  acne, sun damage and brown spots beautifully.
Find It Today: Get pure Skullcap tincture here.
4. Frankincense
Ever since biblical times, this fragrant resin has been used to heal  blemishes and cuts. In fact, before antibiotics were invented, frankincense was more valuable than gold due to its  natural antibacterial qualities. But that's not the only benefit of Frankincense: it is rich in collagen boosting boswellic acid, which also reduces scarring and the signs of ageing. And of course, Frankincense smells headily wonderful, too!
Get it today: Neal's Yard Remedies makes a gorgeously thick cream for mature skins called Frankincense Intense. They also have a wonderful Frankincense perfume that's 100% natural. It won Healing Lifestyle's & Spa's Award for Best Anti-Ageing Cream in 2014.
5. Saffron Oil
Cleopatra herself was said to have taken long baths in donkey milk infused with saffron to help her improve her skin. And she was a wise woman:  in 2010, an Iranian study found that saffron is a natural sunscreen. In addition, scientists have discovered that saffron from Morocco's High Atlas Mountains contains very high  levels of protective antioxidants and firming glycans, which can help wrinkles, sagging, brown spots, and dullness.
Today, some Indian and Moroccan women still apply a saffron oil stain on cheeks as a traditional form of makeup that helps balance hormones and improves the complexion.
Find It Today:  There are few natural creams that use saffron oil, but never fear: making your own is easier and cheaper. Find the recipe to do so here.
6. Commiphora
Along with Frankincense, the three Biblical wise men valued  this resin that's related to myrrh. and used it as an  incense, perfume, and medicine. Today, it's uses are a bit different: a recent study has shown  that an Indian variety plumps and firms the face by increasing hyaluronic acid production in the skin, and targets both wrinkles and sagging.
Get  It Today: Origins Plant-scription Powerful Lifting Cream is rich in the stuff.
7. Kohl
The Ancient Egyptians are perhaps most famous for the use of this cosmetic as a thick eye and brow liner,  traditionally made by grinding stibnite. It was -and is – widely used in South Asia, the Middle East,North Africa, the Horn of Africa, and parts of West Africa as eyeliner  as well as mascara. It is worn mostly by women, but also by some men and children.
Kohl has also been used in India as a cosmetic for a long time. In addition, mothers would apply kohl to their children's  eyes soon after birth – apparently this would "strengthen the child's eyes", and could also prevent the child from being cursed by the evil eye.
Today, the cosmetic is still going strong, and is used in mainly commercial eye makeup formulations.
Get it today: You can get kohl in mineral form and use it with a brush like this, or in pencil form like this one from Beauty Without Cruelty.
8. Henna
The Henna plant has been converted to a dye for many centuries in the Middle East, North Africa, Horn of Africa and South Asia. It's used to stain skin, hair and fingernails, as well as silk, wool and leather fabrics. Today, it is commonly used as a chemical free hair dye, and of course, in parts of the Orient, bridal henna nights are an important and beautiful ritual for brides and their families.
Get it today: Saach Organics makes 100% natural and safe hair dye based on Indian henna.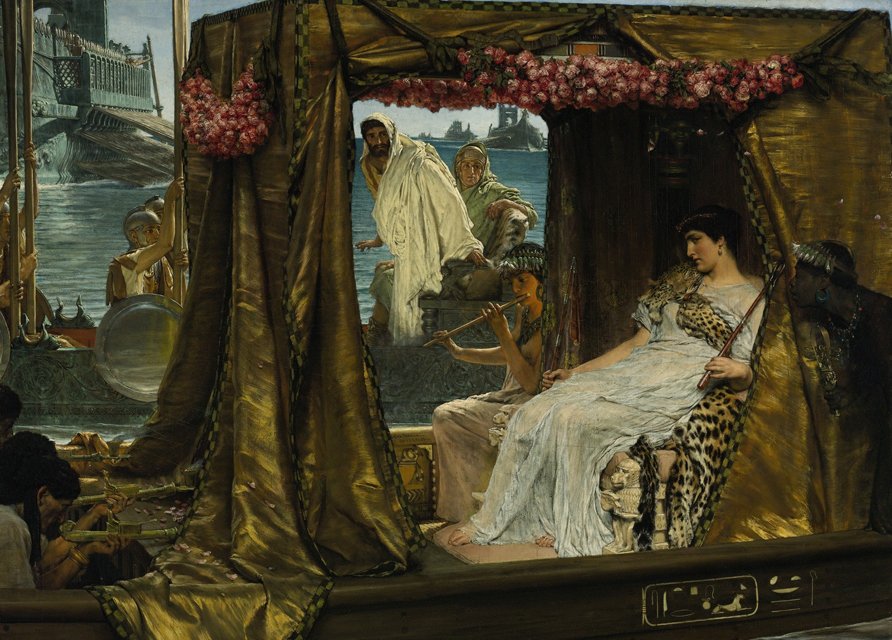 9. Argan Oil
Moroccan women have long known that Argan oil is a bit of a miracle worker. It can treat skin diseases, like psoriasis and acne, and also nourishes hair and skin, fortifying both with its naturally beneficial, moisturising fats. This oil  also has  medicinal uses against rheumatism and the healing of burns.
It's no wonder that Argan oil has become increasingly popular for cosmetic use today: the number of personal-care products on the US market with Argan oil as an ingredient increased from just two in 2007 to over 100 by 2011. Just ensure that any product you buy is 100% pure Argan oil; some, like the popularly marketed Moroccan Oil, only contains a teeny amount.
Get it today: There are plenty of brands packaging pure Argan Oil, like Moroccan Natural, Sprekenhaus and Art Naturals, seen below.
10. Rose Petals
It's not really the petals themselves, but the rose oil and rose water derived from them that women have been using since ancient times. The ancient Babylonians knew that rose water is an excellent skin conditioner and toner, and rose oil has antioxidant, moisturising and aromatherapeutic qualities. It can be dabbed onto the face, body or hair to give your skin and hair a glow, and as for its aromatherapy benefits, rose oil has antidepressant, antiphlogistic, antiseptic, antispasmodic, antiviral and aphrodisiac qualities, and more!
Look for Bulgarian Rose or Rosa Damascena on the label, and for extra purity, go for certified organic, therapeutic grade rose water and oils to ensure you're not dousing your face with pesticide by-products!
Get it today: There are plenty of good organic rose oils and rosewater tonics on the market.
11. The Hammam
From North Africa to Eastern Europe and beyond, the hammam has long played a role in women's lives.
The whole process is extremely invigorating: normally you go from a warm room, into 2 or 3 increasingly hotter rooms. In the last chamber, there will be someone there to scrub you down with a loofah body brush or glove, and when I say 'scrub', I mean within an inch of your life! You'll be shedding more dead skin than you ever imagined possible, and after you're rinsed off and massaged by the hammam matron, your skin will be as dewy and  even in tone as a child's. Of course, in addition to toning and  firming your skin, the hammam gives you a feeling of being fresher than ever.
Find one today: There are hammams in just about every major city around the world today. Click here to see the one nearest you.
Image:  tjoritreasures.wordpress.com
12. Natural Clay
Clay has been used since caveman times to purify the body of toxins. Some animals, like elephants and hippos, even use it to cool their skin, and eat it to detox! In fact, pure Bentonite clay can also be drunk in water by we humans, and it has a powerful ability to clean the body of heavy metals and other strong impurities. But more commonly, we use clay in mask form to do this and to tone the skin. You can smother yourself in pure clay mixed with water from head to toe to pamper your skin all over. Some find this a bit  drying, so a few brands will include natural rose or other oils to allow the mask to hydrate, too.
Find it today: John Masters makes a lovely, hydrating clay-based mask, but there are loads of other brands we like  too, like Moroccan Natural and Circ  Cell.
Images courtesy the brands or Wikicommons (artwork).
Related articles across the web
This site uses affiliate links with brands we trust, and if you make a purchase using a link, we may receive a commission.
Did you enjoy this post? Want to show your gratitude? Please support us on Patreon!